FOOOOOOOOOOOOOOOOOOOOOOOOOOOOOODDDDDDDD!!!!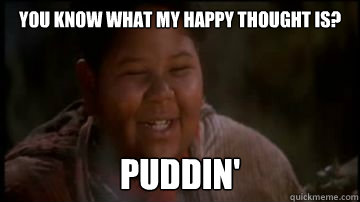 Oh how much I've thought about this post…MUAHAHA!
Ok let's Go Into IT.
TRUE STEREOTYPE NUMBER 1: YES. THE FOOD IS NATURALLY AS BLAND AS SHOES-ON-CARDBOARD-CAKE. I'msorryBritainit'strue.
Britain has some rather hilarious quirks with its food.  All their cookies are packaged in cookie-shape, in a sleeve.  A sleeve of cookies.  Just for me.  Teehee. Go figure. Let's start with labelling:
POINT OF REFERENCE: gummy lifesavers 
Winegums feature a lovely label at the top saying: "Made with natural colors". 
NATURAL. Colors.  COLORS.  Now I appreciate that all food companies embroider the truth a bit about their health facts but, this, this really isn't even trying.  Yes I suppose their company could have chosen glowing neon pink for their winegums but instead went natural, with such lovely choices as grass green, and black tar.  YUM!
But…what about the bits????
ORANGE JUICE, always labelled "with bits" or "no bits" or even more adorably "smooth, no bits" You get accidents like this.
AMERICA, STOP CALLING IT PULP.  THAT'S A STUPID WORD.  WE NEED TO EVADE….J-JUST…CALL THEM BITS, THEY'LL KNOW WHAT YOU MEAN. TRUST ME. 
Haha! Cute orange juice, tryin' to be badass.  You're not smooth. You're in my belly.
I don't know where the lemonade is, guys, but it's not in the clear liquid soda bottles labelled "lemonade", cause that's definitely sprite.  WHAT KINDA CRUEL TRICK ARE YOU PLAYING ON ME, BRITAIN!?!
I am suspish.
peassssssssss pweeeeezzee
MUSHY PEAS ARE SURPRISINGLY GOOD FOR BEING PEAS THAT ARE MUSHED IN THE BACK OF THE PUB BY A OLD CRUSTY STOMPING MAN.
That's how they're made, right?
looks like normal skittles, no?
Look closely. 
Closlier.
Don't see it. Oh I have to open it, one sec.
see it??
Taste it. No taste the purple one.
Weird, right.
Yeah, that's blackcurrant.  #MOUTHSHOCK!  HA! HA! I tricked you.  Tastes like shit.
PUDDING IS THE UNIVERSAL FOR ALL THINGS DESSERT! Who knew? So cake is pudding. Icecream is pudding. Custard is pudding.  Fish fingers and custard is tea.  and pudding.  Pudding is chocolate custard. 
Lemme just get a few of these out of the way while I'm at it:
jelly is jam
jello is jelly
tea is supper/dinner/tasty beverage
peanut butter is scarce and always chunky
fanta is "made with real fruit" which I'm not sure I believe. Shit just makes it taste funky.
OH britain, how do I love thee…
P.S. Oh yeah, did I mention I'm traveling the world for the next month? No? Oh. Well, yup.  The whole world.  30 days.  See ya around tumblr.